10 Fun Things to Do in Albuquerque This Weekend
Albuquerque offers some of the most amazing sights and activities in New Mexico and lucky for you, Mesa Ridge Apartments offers you easy access to it all! Spend a day exploring all of the amazing shops and restaurants with your friends, or uncover hidden treasures in one of the amazing museums like the New Mexico Museum of Natural History! There are so many activities and places to visit for every occasion, like a night out with friends, family fun days, or a quiet day spent with yourself!
Below is our complete guide to every exciting adventure that awaits you here in Albuquerque, NM! Being so close to the action at Mesa Ridge you'll always have something fun to do while you're in the area.
TOP 5 PLACES TO VISIT IN ALBUQUERQUE, NM
Coronado Center is a shopping mall in Albuquerque, NM. It is anchored by Dick's Sporting Goods, Macy's, Kohl's, and Round One Entertainment. It has more than 130 stores with a wide array of clothing stores including Boot Barn, Bath & Body Works, Hollister Co., Hot Topic, American Eagle Outfitters, Sephora, and Forever 21.

They have plenty of other businesses such as Sprint, T-Mobile, Barnes & Noble, Wells Fargo, Bank of America, The Container Store, Yankee Candle, and Escape the Room. Check out the food court too! Coronado Center opened in 1965 with Sears as one of the anchors.


6600 Menaul Blvd NE Albuquerque, NM 87110
(505) 855-7799
Rio Grande Credit Union Field at Isotopes Park is a sports stadium in Albuquerque, NM. Isotopes Park opened in summer 2003. In 2020, Rio Grande Credit Union made a 10-year agreement to have naming rights of the stadium.

Isotopes Park is the home of the Albuquerque Isotopes (minor league baseball) and New Mexico United (division 2 soccer team). The Isotopes are the primary tenant of Isotopes Park.


1601 Avenida Cesar Chavez SE Albuquerque, NM 87106
(505) 924-2255
New Mexico Museum of Natural History and Science is where you can learn about natural history and science! The museum was opened in 1986.

They have an interactive planetarium, observatory, fossil exhibits, naturalist center, and geologic exhibit. Visitors at the observatory can sometimes see comets during the evening. Admission for children under 3 is free.


1801 Mountain Rd NW Albuquerque, NM 87104
(505) 841-2800
Cibola National Forest is a 1,633,00-acre national forest near Albuquerque, NM. The land of the national forest was originally Forest Reserves that were created in the 1800s to protect natural resources.

The national forest has a diverse biosphere that supports many different species. Black bear, black rosy finch, cougar, mule deer, pronghorn, Mexican spotted owl, and wild turkey live in the Cibola National Forest. Pino Trailhead is close to Albuquerque.


Albuquerque, NM 87113
(505) 346-3900
Albuquerque Distilling is a spirits distillery in Albuquerque that opened in 2019. The distillery was founded by long-time friends Roger Peery and Nick Pavlakos. Because of his science experience, Roger Peery makes the alcohol, and Pavlakos runs the business.

They make moonshine (watermelon, apple, or peach), gin, run, whiskey, and vodka. The friends opened Albuquerque Distilling in August 2019.


5001 Central Ave NE Suite A5 Albuquerque, NM 87108
(505) 312-7709
TOP 5 AMAZING PLACES TO EAT IN ALBUQUERQUE, NM
Albuquerque has a unique and active restaurant scene. Local food is a mix of Native American and Spanish food. A hallmark of New Mexican food is red and green chiles. Locals will order red or green chiles with their meals or if they want both they'll order "Christmas." Check out these places!

American, Coffee, Vegetarian
The Grove Cafe & Market is an American breakfast and lunch restaurant. They serve All-American favorites such as pancakes with fresh fruit, avocado toast, and poached eggs. They have plenty of vegetarian choices. The restaurant was opened in 2006 by married couple Jason and Lauren Greene.
600 Central Ave SE A Albuquerque, NM 87102
(505) 248-9800



American, Restaurant, Farm
Campo at Los Poblanos is a restaurant for the Los Poblanos Historic Inn & Organic Farm. The chef is Jonathan Perno. You can try breakfast shakshuka, stuffed trout, and lamb agnolotti. They get their ingredients fresh from their own farm. Patrons should call for a reservation.
4803 Rio Grande Blvd NW Los Ranchos De Albuquerque, NM 87107
(505) 338-1615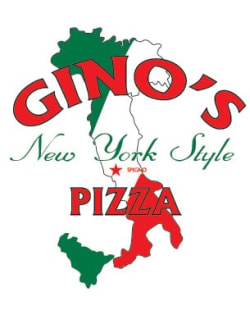 Italian, Pizza
Gino's NY Style Pizza has been serving excellent New York style pizza in Albuquerque since 1978. Previously named Venezia's, the pizza place is owned by brothers Renato and Aldo Venturino. Gino's NY Style Pizza cut their pizza into slices so you don't have to cut them with scissors. When you enter the restaurant, the pizza smell is amazing! Bonissima!
3908 San Mateo Blvd NE Albuquerque, NM 87110
(505) 883-6000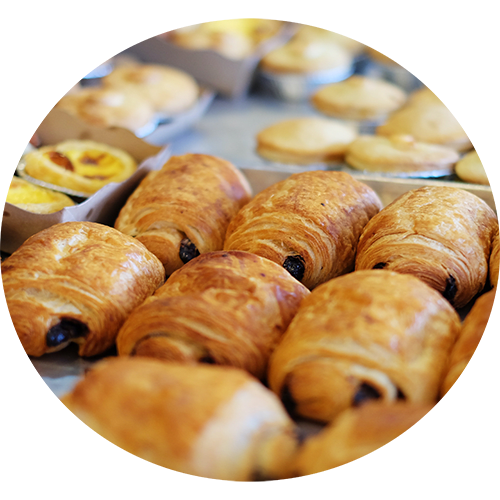 Bakery, Cafe, Wine, American
Golden Crown Panaderia is an American restaurant and bakery in Old Town Albuquerque that specializes in bread. You have got to try their New Mexico green chile loaf, biscochito cookies, or vegetarian pizza with a blue corn or green chile crust! The family-owned restaurant has been baking bread since 1972.
1103 Mountian Rd NW Albuquerque, NM 87102
(505) 243-2424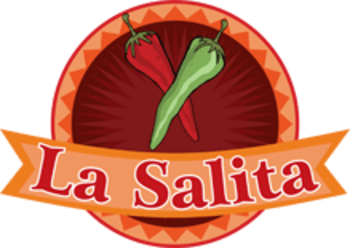 Mexican, American
La Salita Restaurant is a family-owned eatery that serves traditional New Mexican food. The New Mexican restaurant was opened in 1965, and it has gained the loyalty of locals. Sit down and dig into chile relleno, blue corn enchiladas, or B.O.G. burrito. They also have vegan and gluten-free choices.
1950 Juan Tabo Blvd NE Suite H Albuquerque, NM 87112
(505) 299-9968